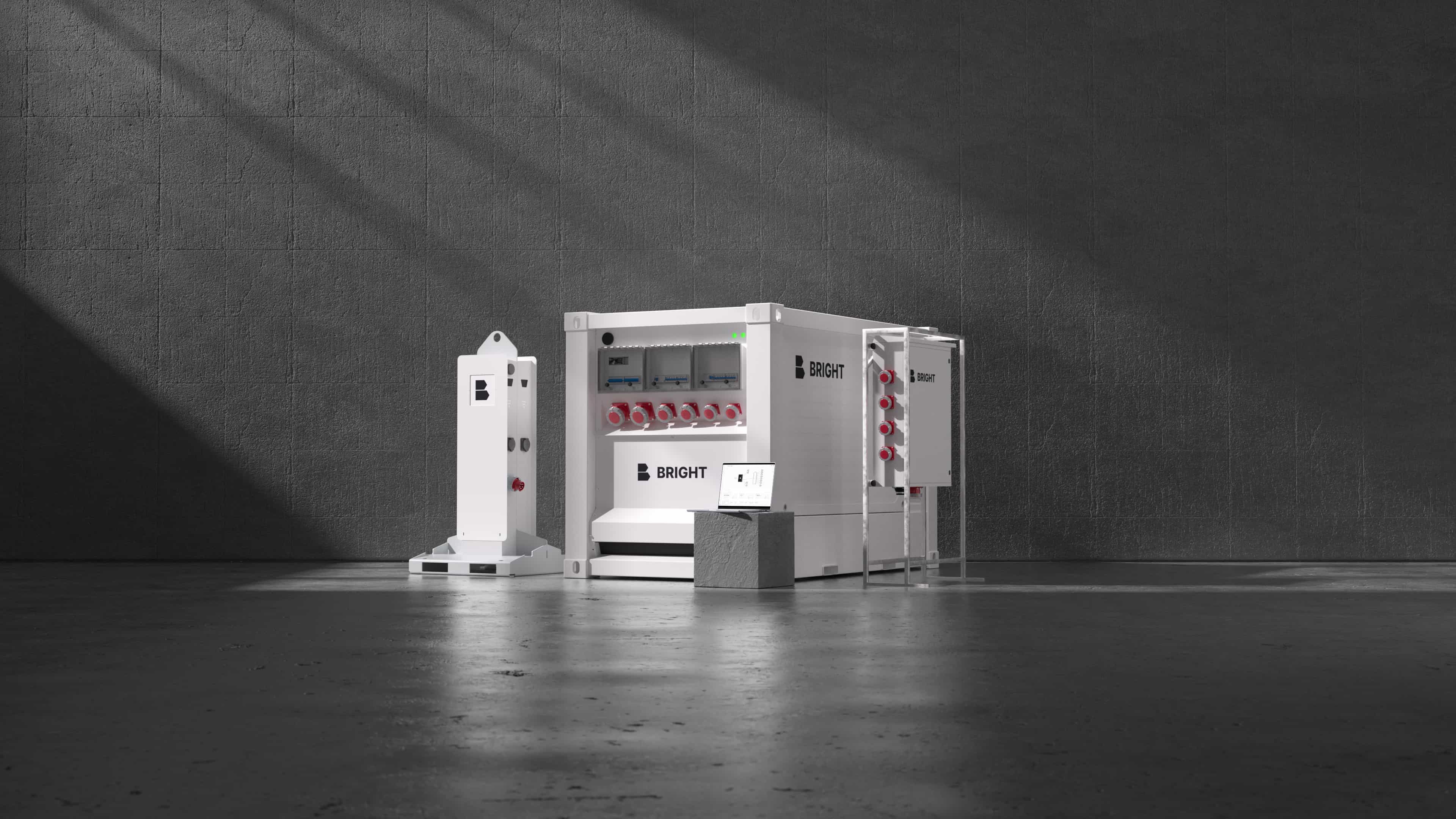 Electrifying construction
Sustainably power your construction site while saving cost.
The complete energy management solution for construction sites.
Battery Units

Smart Cabinets

Energy Platform

Smart Charging
Battery Units
The battery unit designed to enable the energy transition on construction sites. The most powerful unit on the market.
Battery
Cabinet
Platform
EV Charger
Energy management for construction
The future is electric, but the grid connections available to construction sites are limited. Smart energy management makes the transition possible - while also saving on cost.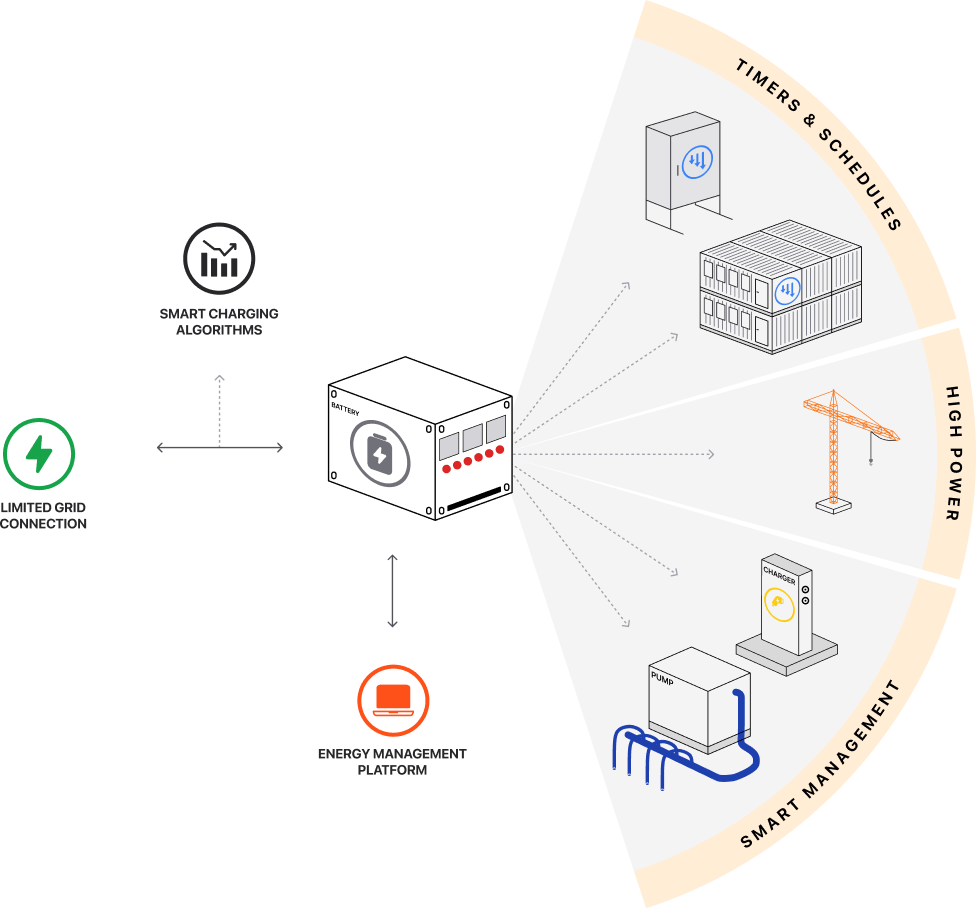 Small grid, high demand

With limited energy supply from the grid and energy demands for equipment and electric vehicles rising, construction sites are facing a challenge to meet their energy needs.

High power and storage

Battery units can solve the problem by delivering the high power requested by tower cranes and heavy machinery, while also storing energy during low demand to be used later.

Save energy, cut costs

To lower the energy demand and to save on cost, smart timers and schedules per circuit can eliminate the high excess energy consumption on construction sites.

Smart EV charging

With the rise of electric vehicles, a charging solution on site is becoming a necessity. Charging EVs adds significantly to the already high energy load, which must be actively balanced.

Energy control center

The energy platform puts you in control while making energy management easy. Determine the optimal setup, monitor and control the energy, change your settings and get live insights.

Optimal charging algorithms

Battery units are a valuable asset in the energy transition. They can be deployed on the energy markets to significantly reduce the energy bill or even earn additional revenue.
Bright Platform
Plan
Monitor & Control
Overview
Remote Service
Easily determine the energy requirements and optimal energy solution for each construction site by drawing the energy plan. Determine the recommended cable sections using the integrated calculation tool and keep your plan up to date with inevitable changes to your energy setup using the timeline function.
Powering the construction sites of some of the greatest builders.

The construction site
of the future.
Available today.